The Ultimate Guide of Makeup for Photo Shoot
Take the time to make sure your makeup artist is on point and that you know how to apply it; this will allow for a more efficient photoshoot.
Take the time in advance of any shoot, whether as a photographer or fashion photo editor, ensure that both yourself and whichever person are applying makeup are qualified with knowledge about cosmetics. This allows you an advantageous position when taking photographs during these shoots so they can meet client expectations accordingly from start to finish, not just at one stage - such as hair styling without also having professional applications done beforehand by a skilled stylist who knows what he/she's doing!
Fashion photo editor and why it is so important
A good makeup application is very important and essential in any photo shoot, whether for a model, lifestyle photos, or family photos. It will enhance the model's features or the photographed person, and it will surely minimize any post-production retouching. This ensures a happy client. The key is to have an eye for detail and perfection because these jobs require flawless-looking skin.
Lighting is also an important element when photo shooting. Now, one thing to keep in mind is that the camera never catches makeup and color as it does with certain vibrancy as much as it looks on a person in real life. You must exaggerate the amount of makeup even if you want the makeup to look subtle or soft. It will not show through the camera. When it comes to lighting, another thing to keep in mind is that light bounces off makeup when it is not at the appropriate angle, and it will completely transform the way it appears since it will make it appear less dramatic even if the lighting is natural.
The best light when applying makeup is natural light. The rule of thumb is: if it looks good under natural light, it will look perfect under any other light. If it is impossible to apply makeup under natural light, then here are a few things to keep in mind:
1. Fluorescent light will make skin look very pale, and makeup is very hard to judge under this kind of lighting. It gives the persona an ill look.
2. Incandescent lighting gives a lower temperature effect on photos because it is a warm yellow light, yes, just like the ones you have at home. At the same time, this type of lighting is very rewarding to the skin because you can barely detail any flaws and the trick is to see these flaws before the photoshoot because it will show in photographs.
3. Halogen light bulbs are just like daytime temperature, which is the next best kind of lighting if you don't have any natural lighting. Most photography studios have these halogen bulbs. During makeup application, try to use these same lights on your models.
4. LED makeup lights are also a great option since they have an adjustable color temperature; it is actually a great investment.
A soft light will help soothe out details. Hard lighting will bring out the details, so if you have in mind using sidelights, then it is absolutely important to make sure that the concealer and foundation applied to the model must look as smooth as possible; you do not want any wrinkles on the model to stand out. To obtain smooth-looking skin, use primer and moisturizer before applying any other products to the model's face, followed by foundation, concealer, and translucent powder in this precise order. It is quite important the product you use be matte to create a clean look; remember that light bounces off makeup depending on the angle, and this gives off an imperfect look to the model. The only exception for shine is on the lips, and fuller lips are always more attractive.
Another important thing that a fashion photo editor should keep in mind is to avoid using any products with SPF (sunscreen); the ingredients used in SPF contain a lot of shine, not the glitter kind of look but more like the oily kind. The part of the face you want to focus on is the eyes. It's OK to exaggerate the eyes; please do. The more you exaggerate the eyes, the more they stand out, and the bolder the color you use, the more defined they will be. When it comes to eyelashes, using 2 or 3 coats of mascara will make the eyes more visible. Another alternative is fake eyelashes if you want a more dramatic look.
These are the best cosmetics for photoshoots recommended by makeup gurus:
Giorgio Armani Luminous Silk Foundation. It is recommended by Kathy Jeung and the number one foundation chosen by ALL artists since it blends well with skin and powder when dampened.
Marc Jacobs Re(marc)able Full Cover Foundation Concentrate. Recommended by Amber Dreadon since she loves the coverage, light, and matte finish because of the natural-looking results.
Dior Diorskin Airflash Spray Foundation. Makeup artist Fabiola says the coverage of this product is the best coverage since all the heavy and thick feeling and it also dries matte on the skin, not a lot of powder is necessary.
Kevin Aucoin Sensual Skin Enhancer. Since it is silky and creamy, it glides easily and perfectly on the skin, and most important, it looks fabulous in photographs. The texture density is controllable; it leaves no visible trace of any kind.
Makeup Forever Ultra HD Foundation. This product was designed with HD cameras in mind, so you can imagine how great this looks on the skin, and in photographs, it is creamy and moisturizing and covers without leaving the skin looking? cakey.? It blends perfectly into the skin even if applied with your fingertips; no fancy brushes are needed.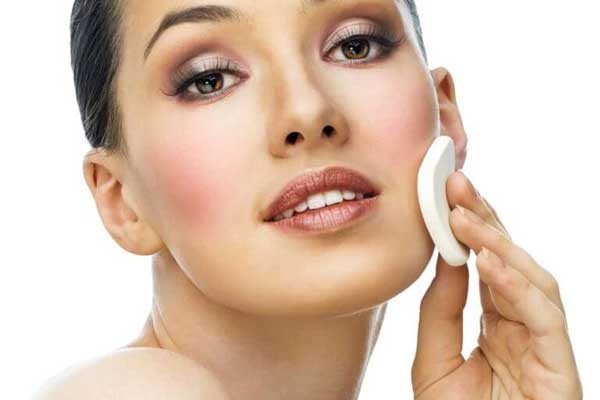 Most makeup gurus prefer creamy makeup that they can later top with a powder coat instead of all the products being powder-based since it can add a cracked look to the skin, and the goal is to aim for smooth and moisturized looking skin. These are all important things that fashion photo editors must keep in mind while creating the perfect look.