Need to Know Product Photography Pricing
Product photos are a great way for you to showcase what makes your product unique and stand out from others on the market. They can also be used as an effective marketing tool, helping potential customers find your products in search engines like Google or Bing. In addition, they're often included with other content such as blog posts, social media updates, etc., so having high-quality product images is essential if you want people to see them.

What are product images?
A product image is simply a photograph taken of a specific item. It may be a picture of a real object, but it doesn't have to be; it can just as easily be a rendered 3D model created specifically for this purpose. The important thing about these images is that they're meant to represent exactly what the final product looks like.
When you hire someone for an eCommerce photography project please keep in mind for those sections: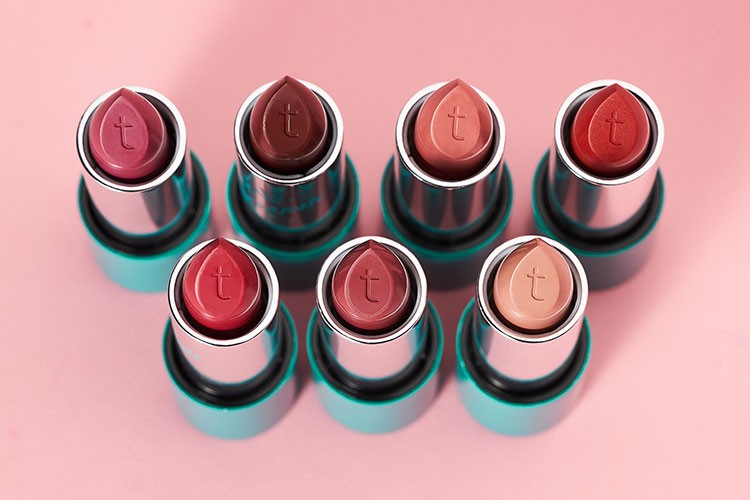 What are the benefits of ead?
The main benefit of using eAdvantage® is that it allows us to provide our clients with the highest quality product images at affordable prices. We use state-of-the-art technology to ensure that we capture every detail of each image, including lighting conditions, angles, backgrounds, props, and more. This ensures that all of our client's images look their best when shared online.
How do I get started? We offer three different packages: Basic, Premium, and Ultimate. Each package includes unlimited photoshoots, unlimited retouching sessions, and access to our library of stock images. You'll receive one edited digital file per shoot, which will include any additional edits requested by your photographer during the session. All files are delivered via email within 24 hours after completion of the shoot.
Commercial Photography Fee
types of photographers
initial image price
extra charge
image frame
complex photos
360-degree photos
Average time
image quality
high-quality images
close-up shots
Excellent product photography price list
We understand that not everyone needs a full-service provider. That's why we offer two options for those interested in getting started with product photography:



Hourly rate Product Photography Pricing Guide

Our hourly rates vary depending on several factors including location, experience level, number of hours required, the complexity of the shoot, and client preferences. For product photography rates, We typically charge between $50-$100 per hour. However, we do occasionally accept jobs outside of this range. Please note that we cannot provide estimates over the phone or via email. To learn more about our pricing structure, please visit our FAQ page.




1) Our basic package offers everything needed to take high-resolution product images. With this option, you only pay $99 for 10 product images. After completing the project, you'll receive 1 edited digital file per shot, along with instructions on how to download the rest of the images.

2) Our premium package provides even greater value than our basic offering. In addition to the same great features offered in our basic package, you also get an entire year of free updates! As new products come onto the market, we update our collection of stock photos so that you always have fresh content available.

If you'd prefer to skip the editing process entirely, we also offer a third option:

3) Our ultimate package allows us to capture all of the details of your product without having to worry about post-processing. This means no need to spend time cropping, adjusting colors, adding text, etc. because we already did them for you. Just send us your raw product images, and we'll turn them into stunningly realistic renderings. Once complete, you'll receive a single.png file containing every detail captured by our camera.

The best part? You won't find any other company offering such comprehensive packages at prices anywhere near ours. So if you want to save money and still look amazing, contact us today!

Product photography services

Why should I hire a professional photographer? A good photographer has many skills beyond taking pictures. For example, he/she knows how to pose models, set up lights, create interesting compositions, edit photographs, write captions, and much more. These extra talents make him/her well suited for capturing beautiful shots of items ranging from jewelry to furniture to food. If you don't know where to start looking for someone who specializes in product photography, here are some tips: There is much creative product photographer you can see their creative photos. Look around your local area. Many photographers specialize in certain types of work, while others focus exclusively on commercial projects. Ask friends and family members whether they've heard of anyone doing product photography. Also check online forums dedicated to photographers, since most professionals hang out there. Finally, try contacting companies directly through LinkedIn or Facebook.

What does my quote include?

Your quote includes one image per item. It will be delivered in either a.jpg or.tif format. The final files can then be downloaded using Adobe Photoshop® CS6 or higher software. All edits made during production are included in the cost of the job.

How long is it going to take me to see the results? Depending on the type of photoshoot, it may take 2 days to 3 weeks to produce finished images. Image requirements are a big fact for the finishing shoot.




The average price for product photography

Average Price For Product Photography - Average Price For Product Photography | How Much Does A Photographer Charge Per Hour...

What is product photography costing?, Product photography costs could include expenses like equipment rental, studio space rent, lighting, assistants, makeup artist, models, hairstylist, wardrobe, props, transportation, food, beverages, promotional materials, advertising, marketing, packaging/labels, shipping and delivery charges, discounts, processing and printing fees, insurance, taxes, licensing, legal fees, credit card payment processing fee, interest payments, etc. These costs must be calculated based upon what was actually purchased versus what was charged to customers. If there were items that were never used or consumed, they should not be considered as expenditures for accounting purposes. Since these are non-cash assets, they would be recorded as inventory instead.

Top 5 Photographers Who Can Take Great Photos Of Any Kind Of Item At Lowest Price.




Product categories

Product Categories | Stock Photo Sizes & Prices

We've compiled a list of some of the most popular product categories below. If there's something missing from this list, feel free to let us know what kind of shots you're looking for and we'll add it to the site ASAP!
Apparel & Accessories
Beauty Products
Beverages
Business Products
Cameras & Electronics
Clothing & Fashion
Computers & Software
Home Goods
Jewelry & Watches
Kitchenware & Home Decor
Lifestyle Items
Medical Equipment
Office Supplies
Outdoor Gear
Pet Care
Plants & Flowers
Sports & Fitness
Tools & Hardware
Product Categories Listing
Stock Photo Websites And Their Costs
Below is a listing of some of the top sites where you can purchase stock photographs. Click through each link to view their individual websites.


Examples of Product Images From Adobes Stock Site: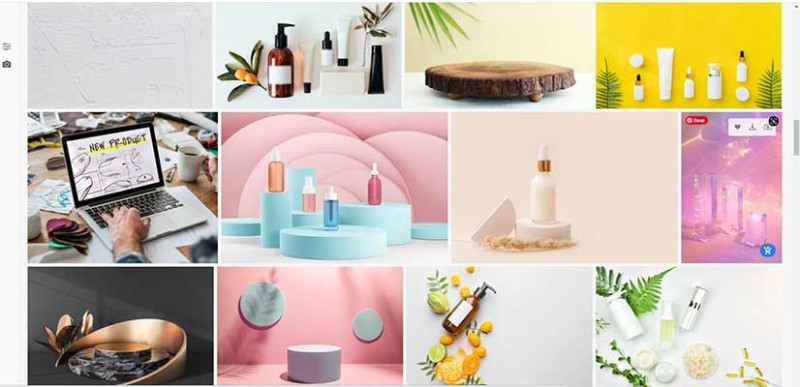 Example of Product Image from Shutterstock: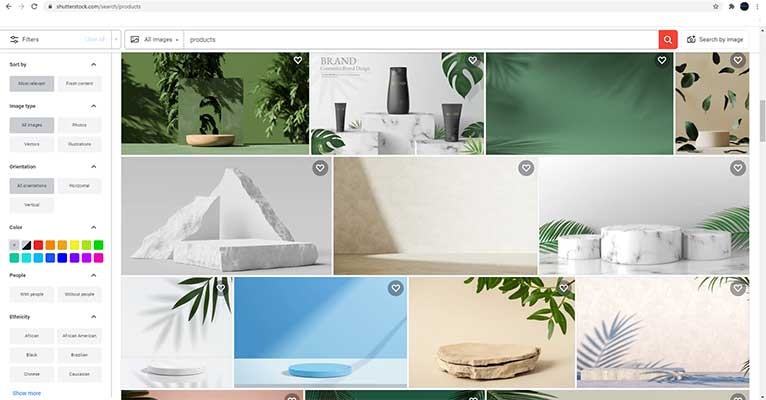 Extra cost for product photos
4) Extra charges apply when purchasing multiple products and extra image requirements. These extra fees cover additional services like editing, retouching, color correction, etc. They also account for things like shipping, taxes, and insurance. In addition, they allow us to offer discounts to clients who buy large quantities of items.
For example, say I'm selling 100 pairs of shoes online. Each pair would have an estimated retail value of around $20. That means if I were to sell them all at once, I'd need to pay roughly $2000. But by splitting up the order into 10 separate orders with different prices, I could save myself money because I wouldn't have to pay any sales tax. This way, I only owe $200 instead of $2,000.
The same concept applies to other types of purchases too. Say I want to buy 50 shirts online. By breaking that down into five smaller orders, I won't have to pay any more than I would if I bought those shirts individually.
The bottom line here is that buying larger amounts of goods allows you to get better deals. So don't hesitate to ask your photographer how much he/she wants to charge for certain tasks before agreeing to hire him/her.
5) What do I need to provide?
Your photographer needs access to high-resolution digital camera equipment (like DSLR or mirrorless cameras), as well as computer software programs such as Adobe Photoshop® CS6 or Lightroom®, which are used to edit images. Your photographer will likely use these tools on his own time in between shooting sessions. You may be asked to supply a laptop so that your photographer can work while taking pictures.
You should expect to spend anywhere from $100-$500 per hour depending on the type of shoot. The average hourly rate for professional photographers ranges from about $150-$300 per hour. However, rates vary widely based on location, skill level, experience, availability, and many other factors. For instance, a wedding photographer might charge less than someone who specializes in portrait shoots.
If you plan to take lots of pictures during your vacation, then you probably shouldn't budget very much for hiring a professional photographer. On the other hand, if you're planning to travel somewhere exotic, then you definitely want to make sure you book a pro.
Day rates for a photographer
A day rate is what most people think of when it comes to booking a professional photographer. It's basically just paying one flat fee upfront for everything? including prints, albums, videos, etc. Day rates usually range from $250 - $1000+.
However, there are two main drawbacks to this approach. First, since you've already paid for the entire package, you'll end up spending more money overall. Second, you lose control over exactly how much you spend. If you decide later that you really wanted some specific photos taken but didn't realize it until after the fact, you'll either have to fork out another chunk of cash or wait until next year.
Another option is to choose a "package deal" where you agree to purchase several packages together. Some companies even offer special promotions where you can bundle multiple packages together for discounted prices.
In general, though, we recommend sticking with day rates unless you know exactly what kind of shots you want beforehand. 6) How long does it typically take to complete my project?
This depends entirely upon the complexity of the job. A simple family photo session could easily take an hour or two. But a full-blown fashion show could require days or weeks of preparation.
Two-hour product photoshoot price
It also varies by season. Summertime means outdoor events like weddings and parties; winter means indoor events like corporate meetings, professional studio, and holiday celebrations. And holidays mean extra busy times!
Shoot duration Examples
There are many duration for product shoot /photo shoot/retouches/photo service/ product shots/production expenses/images per product.
16) Does Dinamico Studio charge extra fees for international clients?
No, we never add hidden charges to our packages. We simply include everything mentioned above into each package. We don't have any extra costs or hidden costs.
17) Is there anything else I should know about product photography?
There are many things to keep in mind when choosing a product photographer. Here are some tips to help you out:
Make sure he's experienced enough to handle large amounts of Professional product photography.
Websites of product photographers cost
The best way to find out how long something takes is to ask around. Most professionals will give you estimates before they start working on your project. They'll often let you see samples of their previous work too.
7) What happens if I don't get all the products photographed/filmed I need?
There are plenty of reasons why things go wrong: weather, equipment failure, technical issues. In any case, you won't pay anything additional. You only pay once, so you can always cancel at any time without penalty.
Post-production services for product photos
8) Can I hire a freelancer instead of a company?
Yes! Freelancers are great because they tend to be cheaper, flexible, and easy to communicate with. Plus, they generally provide better customer service.
But keep in mind that freelance workers aren't as experienced as agency employees. So while they may not do a bad job, they likely won't produce results quite as good as those provided by a reputable firm.
Extensive retouching of product images
There are many retouching companies found online. Dinamicostudio is one of the best retouching companies which provides high-quality retouching services. Their team has been providing top-notch retouching services for years now.
9) Do you charge per image or per shoot?
Most professional photographers charge based on the number of photographs produced during each event. This includes everything from digital files, prints, albums, etc. The exact amount charged will vary depending on the photographer's style and experience level.
10) Is there a minimum order size?
No. There isn't a minimum order requirement. However, most agencies prefer clients who place large orders.
Pricing for White Background Photography Prices
There are many pricing options for white background photography We've listed some below.
1) Hourly rate : $50 - $100+
2) Flat fee : $150-$300+
3) Package deals: Usually include 2-4 hours of shooting + editing & printing
Image rights licensing
You can use images on your website or social media posts for free. If you plan to sell them commercially, however, then you should consider buying copyright licenses. These allow you to legally display and reproduce the images.
If you're planning to make money off these pictures, you might even want to buy stock images. Stock images are pre-made collections of royalty-free images. Some people think they look more realistic than other types of images. Others say they just feel less personal.
How much does it cost to license an image? It depends on what type of photo you have. For example, a portrait costs about twice as much as a landscape shot. And a closeup costs almost three times as much as a wide-angle view.
Amateur photographers
Websites of amateur photographers cost anywhere between $300- $500+. Professional websites usually start around $1000+, but prices range widely.
11) How long does it take to receive my final edited images?
It varies greatly depending on how busy the studio is. Most studios offer turnaround within 24 hours. But sometimes we'll ask our customers to wait until the next day before sending back their proofs.
12) What if I don't like any of the photos after receiving them?
That's okay. You can always request another set of shots at no additional cost. Or you could choose to hire someone else to redo the entire project.
13) Can I get a discount if I book multiple shoots?
Of course! Just let us know when booking so we can give you a special deal.
14) Are all products photographed using natural light only? Not necessarily.
Commercial photographers
11) How much does it cost to hire a wedding videographer?
Do wedding videographers usually charge anywhere between $500? $2000+. A typical price depends on the length of the video, the quality of the camera used, the location, and other factors. Some couples opt to have separate videographers cover different aspects of the ceremony. Others choose to have one person document the entire day. The choice comes down to preference.
12) Are there any benefits to hiring an offsite provider vs one's own staff?
Hiring someone outside your organization gives you more flexibility. For example, if you want to take advantage of special offers, or if you're looking for a particular look or feel, then having access to a variety of vendors allows you to achieve this. Additionally, the costs associated with bringing together a crew of people to accomplish these tasks can be substantial.
13) How much does a portrait session cost?
A single headshot photo typically runs $75?$125, including processing. Additional portraits run $25-$35 per picture. It varies depending upon the individual photographer's rates but is rarely less than $45. If you'd like us to create several portrait shots over multiple sessions, just tell us what you'd like. We can put them together in one convenient package.
Product photoshoot jobs
product photoshoot jobs are very popular among businesses that need product photography done. Product photography involves taking pictures of items in different settings such as stores, offices, warehouses, factories, restaurants, hotels, etc.
Experience in product photography
A lot of business owners find hiring a product photographer to be quite expensive. They often wonder why this is true since they see great results with their product photography projects.
The truth is that not every company needs a full-time product photographer. Sometimes they can hire commercial photography services.
Cost of product photography
Cost of product photography the size of the shoot. A small one will probably run under $200 while a larger one may go up to several thousand dollars. The price also increases based on the number of models used during the shoot.
15) Do you provide retouching services?
Yes, we do. Our team has extensive experience working with Photoshop and Lightroom. So whether you need minor adjustments made to your photographs or major changes, we can help. You can check our work here: https://dinamicostudio.com
In conclusion, the product photography isn't cheap, but it's a necessary investment for any company that wants to sell online. If you're working with a limited budget, it's a good idea to get a few quotes from a few different photographers to see what they can offer. You can also take some of the work off your shoulders by doing your own product photography. These days, smartphones allow you to take high-quality product photography in a short period of time.