Tips to Highlight Your Product photography
Dinamico Studio offers the best services and products to their clients. Dinamicostudio has a professional team of talented artists at editing photos in various styles, including portraits and landscapes. If you need help with your product photography, we can offer some advice on highlighting your items using lighting techniques or colors!
Do you want some tips to highlight your product photography?
Are you new to opening an online business? Then you'll need two crucial elements.
An E-commerce Site.
Amazing photos of your products.
Fortunately, we can help you with both elements.
It would be amazing to hire a photographer to let him make the magic, but if you have small and counted resources or good enough with the camera, you can do it on your own; following this suggestion, we'll give you.
1. Use the Right Light:
The natural light is worth the best in the pictures, and it should be used as much as possible. Usually, the best time to take pictures is in the afternoon, and it will guarantee a nice shot. But remember, it is not just about the quality of the light; it is also the way that it is distributed.
2. Bright Light vs. Dim Light:
Intense shadows are created when the size of the light is smaller than the object. The dim shadows are created when the size of the light is bigger than the object. Usually, for products, it is better a dim light. That's why we recommend taking the snap outdoors or in a place with big windows to reflect the product. To avoid the intense shadows, use a flash diffuser.
The lightbox that I have is a really great product photography tool. It's perfect for illuminating the subject and it also has an escape hatch so you can change bulbs without having to take down your set-up every time!
The main reason why this lighting box works well as both art studio and photographic equipment is because of its multiple uses. The lights are able to be changed out quickly with no hassle since they're on adjustable chains in order to eliminate any chances of shadows forming or blown highlights happening while shooting photographs, which could ruin your whole shoot if not noticed right away. It's a very useful lightbox for product photography.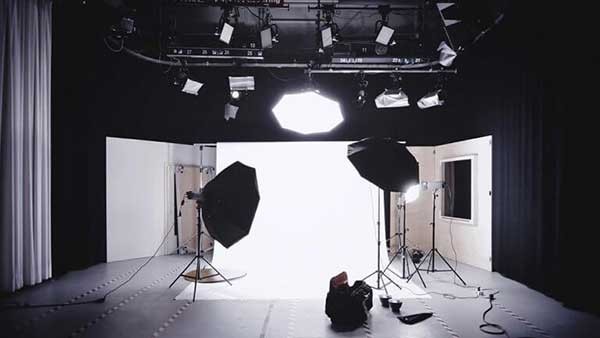 3. White and its unlimited curve:
Many times, while picturing your products, the white background looks better; that's why it gets to focus on the objective. We call the unlimited curve to this hint because when you take a snap with a white background, it looks like the object is endless.
4. Play with the Angles:
Take pictures from different angles; remember that you might change the story behind the object with every single angle you try; remember that all that matters is to show the highest quality of your product.
5. Keep it straight:
Remember that your pulse might compromise the success of your picture on your object; make sure to snap the picture at the right moment when you are sure of your engaged target.
6. Scale Sense:
It might be possible that your customers can't get a cool visual of some of your products, then put something to its side, and that way, you'll make him see its scale. For example, if you are selling a small toy, then use a pin or something on its side to make the customer see the scale of the object.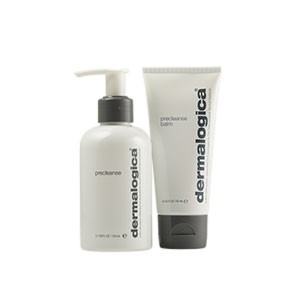 7. Be Natural:
Taking snaps of your products on Sale might be better if you make them look the way you use them; take the snap naturally is a part of a nice selling trade publishing picture.
8. Show more, not less:
It is better to take one picture of the object with its various sizes and colors in one picture. That way, the customer can be tasted with his/her eyes the difference and which one is better for them than taking just a snap of the object and write in the description that you have others like that one. If you're selling different colors of ties, Fox example ties take one shot where the customer can taste with their eyes the verities.
9. Erase button isn't your friend:
Don't make choices that fast, take your time to the elections, and remember that it is not the same to watch the picture on the camera as on the big screen.
10 Filters are from the past:
Right, we everybody knows that many people use their phone camera to take pictures in this century and that many of them use filters in their pictures. But that's just cool with a partner of friends meeting. If you are going to sell a product and you want to receive some tips to highlight your product photography, then you'd better don't use filters. Most of all the customers are going to doubt about the product.
11. Open yourself as a flower (Settings):

There's an option in the setting of your camera called Flower Setting. It will help you to capture snaps of small stuff like rings, jewelry, etc.
12. The edition is important:
It might look good in your pictures, but never is good enough; remember to check before de uploading that your pictures look amazing, the piece of art, your business. And by that time, you'll be succeeding with these tips, and you'll become a professional photographer.
Best Product Photography Company.
We are Dinamico Studio. We provide photo retouching, clipping path services, and more for your graphic design needs. The product photography company provides high-quality images to brands across the globe, including E-Commerce companies like Newspapers and Magazines or Digital photographers, Advertising agencies worldwide.
Since we take part in a wide range of projects from coast to coast with different clientele all over the world doing their own thing but at one point need our skillset; this is where you will find us!
We also count with:
High Volume Editing Image.
Delivery within 48 Hours.
Upload image and delivery fast.
Extraordinary Support.
As the best product photography company, we care about all the small things, and we do our best in our hands to give you the work in time with the highest quality as you deserve. Because as a customer we always want to surprise you.
Product Photo Editor
If you're looking for a way to make your products stand out on the web, we can help! We have experience in many fields of photography, from product photos and editing images. Let us be part of your next project to capture all its best qualities with our work. To talk more about getting started or anything else related, please do not hesitate to contact us at any time via email or phone.
Visual content is the most powerful form of communication. That's why we at Dinamico Studio are dedicated to being the world's best photo editors that can bring your vision and business goals alive with our high-quality editing services like product photography. In this age where visual communication has become ubiquitous in all aspects of life, you need a company that will not only listen but understand what it means for your project or brand image - which is exactly what you'll find here: understanding on an emotional level as well as one based in professionalism and quality workmanship when it comes time to do any kind of product photography edits needed!