The Complete Guide to Boudoir Photography
Boudoir photography is a genre of photography that is focused on capturing the natural beauty and intimacy of a woman's body. Aside from being aesthetically pleasing, boudoir photography can be used to help women feel more confident in their own skin and can be used as a source of therapy.
What is Boudoir Photography?
Boudoir photography is an intimate form of photography where the focus is on a woman's sensuality and sexuality. It is typically done in a private setting with a professional photographer. Boudoir photography has been popular for years, but it has recently seen an increase in popularity due to the rise of social media and Instagram.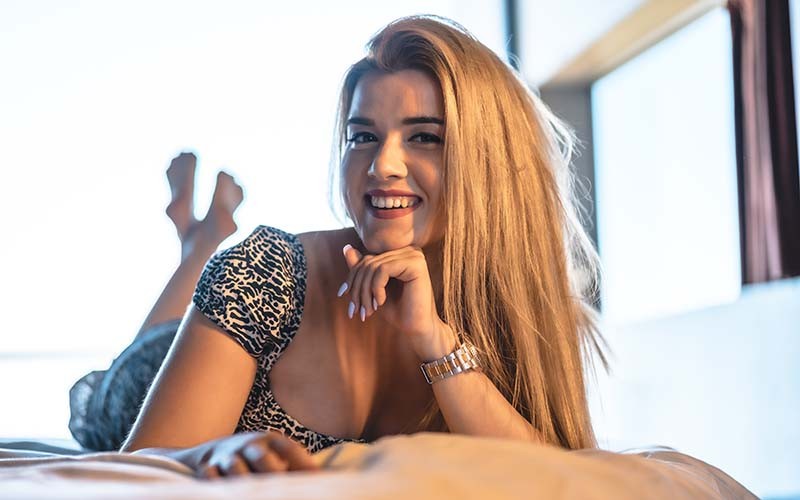 If you're thinking about boudoir photography as a fun way to celebrate your new love life, think again. For some, boudoir photography can be tough, uncomfortable and awkward. If you're just starting out, you might be wondering what to expect on your shoot. This blog, then, is for you. It will look at what to expect when working with a photographer for a boudoir session. It will also look at the best way to move from your head into your shoots, with some tips on how to give your shoot direction, from pre-shoot prep to collaboration. Boudoir photography can be seen as a completely new photography genre. Women's boudoir photography is an art form of sorts, with the art of taking pictures of women from a playful and sexual angle. Women, who want to look their best at all times, are now looking for unique ways to look their best. Boudoir photography is here to provide some of the most erotic and beautiful pictures for women. This blog will provide tips on how to get the most out of your boudoir photography.


How This Style of Photography is on the Rise and Why it's So Popular Today
Boudoir photography is a style of photography that has been around for a while but it's seeing a rise in popularity today. The benefits of this style of photography are that it's empowering, sensual, and sexy. Boudoir photography is not just about capturing one's beauty, it's also about capturing one's personality. A boudoir is also a form of self-love and self-care. A boudoir session may include the following: The first step to planning a boudoir session is to have an idea of what you would like to do. You can be creative and come up with your own ideas or ask the photographer questions about their style.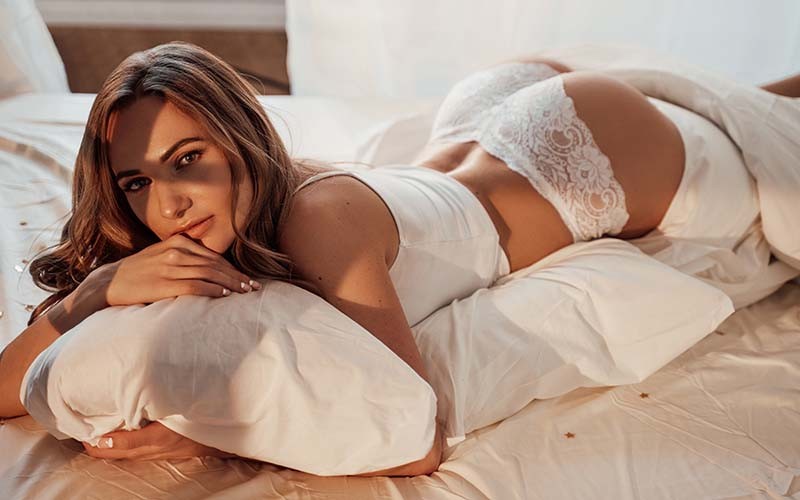 2. Be Prepared. Ideally, you would have all your clothing and props ready to be photographed, but sometimes it is helpful to know that the photographer has clothing in their car or on hand that can be used for the session.


6 Reasons You Need to Take Up Boudoir Photography as Your Side Hustle
Boudoir photography is a type of photography that features women in various stages of undress and often provocative poses. It is a popular side hustle for many people who have an interest in fashion and beauty.
Here are six reasons why you should take up this project as your side hustle:
1) You can make money from it
2) It's a creative outlet for you
3) You can make some extra cash on the side if you're strapped for cash
4) Photography is a great way to make new friends and network with other creatives in your area
5) You'll learn something new about yourself and how to be confident with your body
6) This project will help you learn more about yourself, which will help you grow as an artist


Ideas for Your First Boudoir Shoot
Have you ever thought about doing a boudoir shoot? If you haven't, then this article is just for you. We've compiled a list of ideas that will help you plan your first boudoir shoot.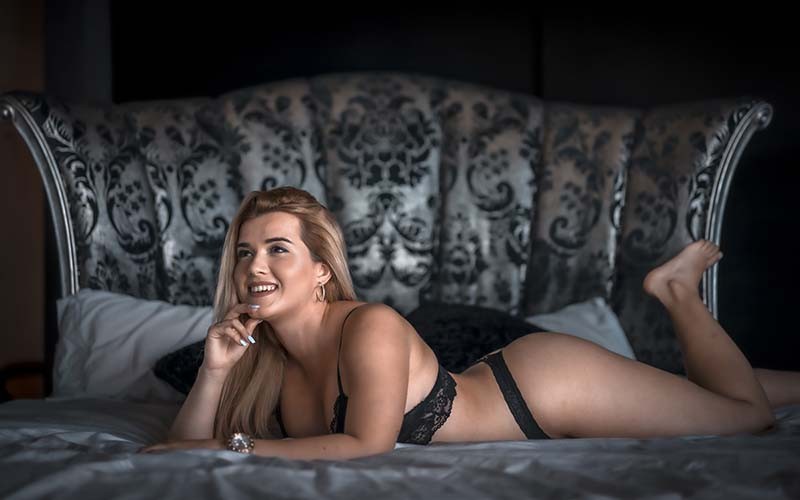 The first step to planning your first boudoir shoot is to decide what kind of theme you want to go with. You can choose a theme that's romantic, sexy, or fun. Once you have decided on the theme, it's time to start brainstorming ideas for poses and outfits.
Boudoir shoots are a fun and daring way to celebrate the woman you are. Many women choose this theme as their first foray into the world of professional photography. If you're considering a boudoir shoot, consider these next steps to create the perfect experience for yourself and your clients.


What Should You Do Next After Taking Up a Boudoir Photo Shoot?
Boudoir photography is a popular trend that has been around for a while now. However, some people are still not familiar with it and still have questions about how to take up the trend. This article will help you answer these questions by providing you with some advice on what to do after taking up your boudoir photo shoot. How to take up a boudoir photo shoot first, decide on who your boudoir photographer will be. There are many different people in the industry offering photography services, which can range from a professional studio to an amateur who just enjoys taking photos. The person you will work with should be someone you trust and feel comfortable with. If your friend is taking photos, you may be able to get a deal with them, but ask them if they have any restrictions that would restrict your ability to use the photos. Once you have your photographer in mind, try to find out what their packages look like and how they work. Some photographers offer discounts for large groups or require a deposit before any work begins; others will do a free consultation. Make sure you understand the terms and how it works before signing anything.
What is the purpose of Boudoir Photography?
The purpose of Boudoir Photography is to make the woman feel beautiful. It is the woman's way of celebrating her femininity and helping herself feel empowered. Because of the intimate nature of the shoot, it is important to make sure that you are comfortable with your photographer and that the photographer is comfortable with you. You should be able to be yourself and be comfortable in front of the camera. You should also feel comfortable asking your photographer any questions that you have. It is important to be able to feel comfortable in your own skin and with your body. You should be able to have conversations with the photographer, and if you ever feel that the conversation is too personal, you should feel comfortable stopping that conversation. If you would like to learn more about your body, there are many things that you can discuss with your photographer. Boudoir photography is a form of artistic nude photography typically offered by a professional photographer. The goal of boudoir photography is to be able to celebrate the beauty of the woman's body and to empower the woman to feel beautiful and confident in front of the camera. Boudoir photography for women is often taken for personal reasons, such as for a birthday, graduation, wedding, or as a gift for a significant other.
Boudoir photography fort worth
Boudoir photography is a type of photography that is typically done by a professional or an amateur who has received training and experience in the art of photography. The photography can be done in a studio or on location, and it can be done in a variety of styles. The goal of the photography is to create a sensual and beautiful image of the female form. Photography is usually done as a way of capturing a variety of emotions and moods. Boudoir photography is a way for a woman to capture the beauty and confidence of their body and feel empowered. This type of photography is a way for many women to feel empowered. The truth is, the industry is still pretty new and there are many changes that can be made to improve the experience for the woman who is doing the shoot. The best part is that these changes are easy to implement and anyone can do them.
How to DIY boudoir photography
As a photographer, you have a responsibility to show your clients the best light possible. You should have the professional knowledge to make them feel confident and beautiful. For this, you need to know how to set up the camera and a photographer's studio. However, that doesn't mean that you can't also take advantage of the many DIY boudoir photography ideas that are available to you. If you want to DIY boudoir photography, you should know these key things before you even begin. First, you should know how to set up your camera and your studio. This will make it easier to adjust the lighting and it will also help you to find the right angle to take photos. Next, you should be able to create DIY boudoir photography ideas that will allow you to take photos in different locations and at different times of the day. If you know these things, you will be able to create amazing DIY boudoir photography ideas that will make your clients feel confident and beautiful. Boudoir photography is a type of photography that is done solely for the purpose of creating intimate and sensual images of the female form. It is a form of artistic expression that is often associated with female sexuality and by extension, feminism. Boudoir photography has been a popular form of photography for nearly thirty years. Since the inception of the style, boudoir photography has evolved from a form of expression to a form of art. Boudoir photography is a type of photography that focuses on the feminine body. It can be done for any reason, but it is often used to create provocative and beautiful photographs of women. There are many ways to do boudoir photography yourself, but the most common is to have someone else take the photos for you. You can also do it all yourself, but this can be more challenging and time-consuming.
Choose your location carefully. You want your boudoir photos to be intimate and romantic, so choose a location that feels comfortable and inviting. If you're shooting in your own home, try to set up some props that will help create a more revealing atmosphere.
what is the best camera for boudoir photography?
The best camera for boudoir photography is a question that has been asked multiple times. There are many aspects that go into the camera that you choose. To start, you will want to consider the size. If you are planning to do boudoir photography with a large group, you will want a camera that is able to handle that. You will also want to consider the price. The more expensive the camera, the better it will be. But, you will want to consider the quality. If you are looking to get a boudoir photographer, you will want to make sure that they have the camera that they need. Boudoir photography can be a lot of work and it can be a lot of fun. It can also be a lot of pressure, but it is a great way to get your confidence back. With all of those things in mind, you will want to make sure that you have the best camera for boudoir photography. . There are a number of different cameras that are great for boudoir photography. They range from DSLR cameras to point-and-shoot digital cameras. If you are looking for a camera that is more affordable, you should look for a DSLR camera. The reason for this is that DSLR cameras offer a lot of different functions that are great for boudoir photography. If you are not looking for features, you can choose a point-and-shoot digital camera. However, if you are looking for a camera that offers the most options and flexibility, a DSLR camera would be the best choice.
Boudoir photography for wedding
Boudoir photography is the perfect way to capture your natural beauty in a special and intimate setting. A boudoir photo shoot can be an amazing addition to your wedding day, providing you and your fiance with beautiful memories to treasure for a lifetime. Below are some tips on how to make the most of a boudoir shoot:
1. Choose the right location. A boudoir session should be fun and comfortable, so choose a location that feels relaxed and romantic. If you have a specific idea in mind, feel free to take advantage of our studio's props and furniture!
2. Plan ahead. Arrive prepared with plenty of ideas for poses and outfits. You'll also want to have some snacks and drinks handy as we may spend some time shooting portraits in front of the mirror!
3. Be yourself. Your boudoir session is not just about posing, it's also about you. Don't feel pressured to try a new look or pose to please the photographer. You're there to have fun and enjoy your time together!
4. Be comfortable. You'll be shooting in your own clothes, so we want you to feel completely relaxed in the studio. Wear something comfortable and sexy, but also something that makes you feel beautiful!
How to start a boudoir photography business
If you're thinking of starting a boudoir photography business, there are a few things to keep in mind. First, make sure that you're comfortable with the concept and have a good idea of what you want your photos to look like. Second, be prepared to invest some time and money into your venture. Third, find an experienced photographer to help guide you through the process. Fourth, create a portfolio that showcases your best work and promote it online. Fifth, be patient and let your business grow over time! Finally, always use safe lighting and protect your clients' privacy.
Boudoir photography is a growing industry. Boudoir photography is a form of art that can be used to show your sexiness, femininity and womanhood. Boudoir photography also helps women feel empowered and confident. To start a boudoir photography business, you need to know what you want to do first. Your first step is to decide what type of business you are looking to establish. This will be the basis for what you do. If you are looking to build a commercial business, you want to start with a business plan that you can use to build your business. If you are looking to establish a business that is more personal, then you want to start by setting up your website and choosing your first clients. Boudoir photography is a growing industry and there is a lot of competition. You will need to be creative with your marketing in order to stand out.


How to advertise boudoir photography
Anyone can take beautiful boudoir photos, but it takes a bit of know-how to get the best results. Here are five tips for advertising your boudoir photography sessions:
1. Plan Ahead
Make sure you have everything you need before your shoot- from props to lighting to outfits. This will help ensure that your session runs smoothly and that all of your participants feel comfortable.
2. Choose the Right Location
Find a space where the light is flattering and comfortable for your clients. Too much light can make skin look dry and pale, while too little light can make portraits look shadowed and harsh.
3. Get Creative with Props
Using props can add an element of fun and intrigue to your shots, making them more memorable for your clients. Try incorporating vintage pieces into your photos or using unexpected accessories like animal ears or feathers.
4. Create a Comfortable Environment
Have your clients lie down or relax on the floor to create an intimate atmosphere. This will help produce more natural-looking portraits and make them feel more comfortable during their session.
6. Some people are afraid to advertise boudoir photography because they're not sure how the public is going to receive it. The best way to advertise is to go with a local newspaper. If you can't get in, you can always go with a local news website. It's also important to get your name out there. It's best to start small with this so that you can learn how to promote it. You can start by going to your local hair salon and asking if they'd be interested in promoting your services with them. They could run a Facebook ad or a local newspaper ad.


How much does boudoir photography cost?
Boudoir photography can be very expensive. You will need a professional photographer, the outfit, location, and makeup artist. The photographer is the most important part of the process. They will be the ones who will be capturing the most important moments of your life. To get the best photographer, you should look for someone who will make you feel comfortable. They should also have experience taking boudoir photography. You should also use a photographer who has a good portfolio. You can find a photographer by looking on social media.


Get Sexy For Your Camera: 6 Bold Boudoir Poses To Try
Getting sexy for your camera doesn't mean you have to sacrifice your modesty. You can still be sexy while showcasing your curves and features in a tasteful way. Try these five boudoir poses to get started: how to feel comfortable and sexy in front of the camera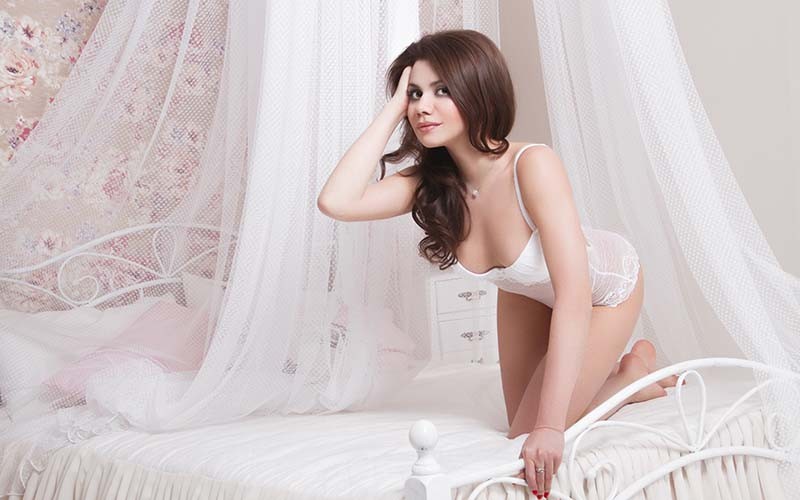 1. The Classic: Ladylike and Elegant
2. The Pin-Up Girl: Sultry and Seductive
3. Moulin Rouge: Over-the-Top and Sexy
4. Wholesome Girl Next Door: Sweet and Innocent
5. Femme Fatale: Mysterious and Sexy
6. Rockstar Babe: Badass and Rebellious


Revealed: The Top 5 Boudoir Photographers in the USA
Boudoir photography is a type of photography that is used to capture intimate and vulnerable moments between a model and photographer. Boudoir photography is often used by women to celebrate their femininity and sexuality. There are many boudoir photographers in the USA, and there are many different styles of boudoir photography. Some boudoir photographers use traditional posing techniques while others prefer more creative approaches.
If you're considering boudoir photography as an addition to your portfolio, you'll want to consider a few top photographers in the USA. Here are five of the most renowned and highly-rated professionals in the field:
1. Chicago Boudoir Photography Studio
2. Boudoir By Olin | Luxury Boudoir Photography In Sacramento, Napa, and San Francisco
3. Jenny Taylor Boudoir Photography Chicago | Naperville
4. Beautiful You Studios Boudoir Photography
In conclusion, boudoir photography is not just a type of photography, it is an art form. The photographer's goal is to help the client feel beautiful and confident and to create a work of art that will be cherished for a lifetime. If you are considering boudoir photography, I urge you to contact a qualified photographer who can help you create beautiful images that will make you look and feel your best. Thank you for reading!