Best Places to Sell Products Online
You probably have products that you need to sell. The question for most business owners is how to sell them quickly and effectively. If your online store has high volumes of products, the answer could lie in third-party marketplaces. These sites feature many sellers, all under one roof. You can choose whom you list your products with and take advantage of the platform's features. Many of these sites are open to any seller, making them a good choice for both newbies and experienced retailers alike. Here are some ways that third-party marketplaces can help improve your e-commerce business:
1) Customers to Your Store - Many buyers go directly to Amazon or eBay whenever they're ready to make a purchase. When you join these popular marketplaces, you get instant credibility and direct access to customers looking for your products or similar items.
2) No Access to Your Store - Websites like Etsy give buyers the opportunity to buy directly from an artist or seller. About half of all Etsy's sales come from repeat customers. If you're not familiar with eCommerce yet, it might be easier to get started by setting up shop here. You can sell your handmade goods without having to worry about things like inventory management and shipping orders yourself.
3) Room For Growth - You can list hundreds of products on Amazon, but if you want prime placement in search results, there are additional fees involved. Submitting your products to third-party marketplaces means you get more exposure without spending extra money.
4) Expanded Selection - At some marketplaces, like OpenSky, you can sell items that Amazon won't allow. The site features everything from clothing and accessories to luxury goods. Shopping here allows your store to expand into new product lines.
5) Leverage Shipping Methods - Sellers that use Fulfillment by Amazon (FBA) can take advantage of the platform's shipping methods. For example, if you're selling books, Amazon provides free two-day shipping for members of its Prime service who order directly from you. Other sellers may not offer quick deliveries or convenience for customers in the same way.
6) Branding Opportunities - Third-party marketplace websites often feature their own branding options. This gives users a chance to see which brands other shoppers prefer. It also lets you create a look unique to your brand while maintaining a consistent theme across multiple platforms.
7) More Sales Potential - Some marketplaces let you set prices based on what others paid for similar products. In addition, you'll earn a commission when someone buys through links on your website. Marketplaces such as Bizrate connect businesses with millions of potential customers each month. They partner with major companies to promote their services and products via affiliate marketing programs.
8) Better Search Rankings - A recent study found that people were three times more likely to click on listings at top 10 Google
9) Higher Conversions - People spend less time browsing when they're already interested in buying something. That makes landing pages even more important than standard web pages. Marketplaces provide easy navigation and streamlined checkout processes, so visitors don't leave before completing transactions.
10) Customer Service & Support - Even though many marketplaces are well known for customer support, it doesn't hurt to ask around before signing up. Most will respond promptly and with helpful answers.
11) Profits From Multiple Channels - As mentioned above, certain marketplaces specialize in specific types of merchandise. While you don't necessarily need to only focus on one type of item, diversifying your offerings is always smart.
12) Free Advertising - Many marketplaces have built-in advertising tools that help drive traffic back to your website. These include banner ads embedded within listing pages, sponsored posts, and featured sections where marketers pay to appear first. Each tool has different costs associated with them, however. And since these advertisements aren't targeted towards any particular audience, it could lead to unwanted spammy content appearing on your page.
13) Lower Costs & Fees - There isn't much overhead required to start out. However, most marketplaces do charge transaction fees along with monthly membership fees. Those who utilize fulfillment centers typically shell out large sums to cover warehouse storage space. Plus, some marketplaces require you to purchase expensive software and hardware.
14) Additional Revenue Streams - You might be able to sell extra items outside of marketplaces like eBay or Etsy. If you know how to code, then building an eCommerce store is another option worth considering. The ability to customize elements such as product descriptions, images, and pricing allows you to stand apart from competitors.
15) No Minimum Order Size ? Unlike traditional stores, there is no minimum amount you must sell before being eligible to withdraw money. Instead, you receive revenue whenever anyone purchases anything ? whether that happens once or thousands of times over several months.
16) Access To Millions Of Customers - With online sales reaching $1 trillion last year alone, chances are good you won't find yourself competing against just a few hundred thousand buyers. By comparison, nearly half a billion consumers shop on Amazon every day.
17) Easy Promotion - Promoting your business on Facebook, Twitter, Instagram, YouTube, and elsewhere is easier than ever, thanks to social media apps. Just make sure to keep things professional and avoid posting too frequently.
18) Ability To Grow Your Business - When starting out, it's best to pick a single channel. But, if you want to scale down eventually, you still have plenty of opportunities available to expand into new channels without risking losing current clients.
19) Flexibility - One thing about running a retail storefront versus a third-party marketplace? You get to choose exactly what hours you work.
How To Increase Ecommerce Sell
E-commerce can be a challenging affair. It mainly depends upon the work strategy and intelligent work. Hard work is essential, but in e-commerce, innovative work will benefit you more. In e-commerce, the things that matter most are the pricing and how the product is being portrayed. There will be no sales if you have competitive pricing, but the product image doesn't represent the best quality. To increase sales, you need to make sure the photos you upload to your website show the best of the product.
If you've been thinking about starting an eCommerce website, now is the time! With so much competition out there, it?s important to stand out among other businesses. One great way to do this is through effective marketing strategies. In today's post, we will discuss five different types of eCommerce marketing tactics that will increase your chances of success when launching your own online storefront.
Social Media Marketing
The first type of eCommerce marketing strategy involves social media platforms such as Facebook, Twitter, Instagram, Pinterest, etc. Social media marketing helps build brand awareness and drive traffic back to your website. It also gives you the ability to interact with potential clients and generate leads.
Social Media Social media platforms such as Facebook, Twitter, Instagram, Pinterest, LinkedIn, Snapchat, YouTube, Tumblr, Reddit, Vine, and WhatsApp all require users to register with an account. The good news? It only requires a few minutes of your time!
Online Businesses Online businesses let you sell goods and/or services directly to consumers. Instead of going door-to-door selling items, you set up shop online and reach potential buyers around the world. Social media marketing involves promoting yourself, your company, and/or your brand across various platforms. The goal is to spread awareness about your organization while engaging potential clients.
Email Marketing
Email marketing has become one of the most powerful forms of digital advertising because people trust email messages. They know how easy it is to unsubscribe from spam emails, which makes them less likely to click on ads or share links via social networks.
Mobile App Development
Mobile apps have taken over our lives. People spend hours every day using their smartphones instead of doing homework or working at jobs. As a result, mobile app development companies are booming.
Affiliate Programs
Affiliate programs work well for both small business owners and large corporations alike. When someone buys something through your affiliate program, they'll receive a commission based on what they purchased. Some affiliates even make commissions off referrals.
Pay Per Click Advertising Pay per click campaigns involve paying each person who clicks on your ad. While PPC isn't always used for direct sales, it does provide valuable insight into customer behavior. You can then adjust future advertisements accordingly.
Content Creation
Content creation is another form of internet marketing that many entrepreneurs overlook. Creating high-quality articles and blog posts takes time, but these efforts pay off big dividends down the road. If you want to start making money fast, consider creating content for others. There are plenty of sites where you can submit articles without having to worry about copyright infringement.
Video Production
Video production is becoming more popular than ever before. Many people use video to market themselves and their products. Videos allow customers to see exactly what they're buying.
Video Marketing
Video marketing allows you to create videos that promote your product or service. Once again, if you don't already have a camera, you may need to invest some cash upfront. However, once you get started, you should be able to produce professional-looking videos quickly.
Web Design
Web design services include everything needed to turn an idea into a fully functional web presence. From graphic designs to coding, there's no shortage of options when it comes to getting online.
Website Hosting
Website hosting provides space on servers so businesses can host their own websites. Most hosts offer unlimited storage space, bandwidth, and other resources.
Domain Name
Registration Domain name registration lets you buy domain names like.com,.net,.org, and.info.
It also helps protect against typosquatting by preventing unauthorized sellers from selling domains with similar spelling as yours.
Lead Generation
Lead generation means finding interested buyers for your products or services. For example, lead gen might mean reaching out to individuals who visit specific web pages such as blogs or forums.
To take advantage of this type of lead generation strategy, set up surveys or polls on social networks like Facebook and Twitter. Make sure all answers in the survey or poll stay anonymous though; otherwise respondents won't answer honestly.
Search Engine Optimization
SEO stands for Search Engine Optimization. This refers to optimizing websites to rank higher in Google searches. SEO includes several steps including keyword research, content creation, link building, and page optimization. These activities help improve rankings and boost conversions. SEO refers to search engine optimization. This process consists of optimizing your site for keywords related to your products and services.
Keywords help your website appear higher in search results. They do this by providing information about your products and services. Search engines will rank websites based on how useful those websites are to searchers.
Search Engine Optimization Services SEO consultants typically charge hourly rates because they often require several hours of research and writing to complete one task. These tasks could range from keyword analysis to link building.
However, since most SEOs are freelancers, you're going to find them charging anywhere between $25-$100+ per hour. That being said, freelance SEOs usually charge less than full-time employees.
As mentioned earlier, not everyone has the skillset to become a successful entrepreneur. But anyone can learn enough knowledge to succeed in any industry they choose. In fact, most experts agree that learning new things is beneficial throughout life.
This article highlights 20 ways you can earn extra income beyond your current job. Start today! Checklist: How To Earn Extra Income
How to Build Wealth Fast | 7 Ways to Become Rich QuicklyYou Can Do With No Money And Learn All About It By Following Below Steps...
Aruna) || Huda ft. HudsonLakota || NCS || 2018-03-16T22:10:49.000Z Natalie Alynne - "The Day" 2018-02-05T23:15:00.000Z 8. Sell Your ArtworkEtsy is another great option where you can either create your own product listings or sell art directly through the app itself. You'll need to have a PayPal account but that's easy to set up, especially if you use Stripe which offers free accounts. Then log into Etsy using your email address and password associated with your PayPal account. You should see your personal dashboard within minutes after signing up. Once you've logged in, click on 'Products' at the top right-hand corner of the screen to get started creating listings. There's plenty of advice in our guide on how to make money on Etsy to get you off to a good start.
9. Create An Online course if there's something you know well, then it would be nice to share it with others. Creating an online course requires little more than marketing savvy, creativity, and time invested. The best part? When people purchase your course, you may also qualify for affiliate commissions depending on what program you join.
There are many different types of courses available including guides on starting your own business, creative design tutorials, language lessons, etc. If you want to turn your passion into profit, check out these 5 Best Selling Courses On Amazon
Work when you want and earn whenever you feel like it. Work at Home Jobs A work at a home job usually require no special training or skill sets, How do I find legitimate work at home jobs? Read this post carefully before applying for any work-at-home job. Some fraud companies ask for an upfront payment so be careful while selecting such websites. Before submitting the application form read their terms and conditions very carefully. Always remember one thing before joining any company don't invest all your hard-earned money in it. So save some amount regularly and keep aside till you got success. I am sure now you must be thinking about how much we spend on a daily basis, well it's quite high actually. We buy food, drink water, take shelter, and other utilities. So why not try doing those things yourself and earn a living without leaving home. Here we will tell you the easiest ways to start earning passive income. 1. Rent Out your House / FlatWe suggest first of all let us understand the meaning of rent out your house. It means renting your property so that someone else can live in it. This concept was originated long ago in India.
Marketing is the main factor of e-commerce. If you don't make it your foremost priority, you will not be able to run a successful business online. One need to better the image quality and use of ghost mannequin to make it even better.
The properly edited image will make the image so stunning and outstanding which will convince the buyer easily.
These are a few of the tips you should use to increase e-commerce sell:
Increases the Image Quality
If you are doing your business online, one thing you need to take care of is the quality of the image you upload for the product. In e-commerce, people buy what they see. If the image doesn't impress the buyer, they will never buy it. For that, what you can do is to use an image-editing strategy. Even if the image is taken from a professional camera, you can edit it a bit to make it look more appealing and eye-catching. Image editing is the most important tip. Editing the image will increase its quality.
Adjusting The Image
An image always needs some adjustments, including brightness, sharpness, and exposure. It would be best if you made sure the image you upload is high-quality and a perfect eye candy, which will grab the eyes of the customer.
Don't Let The Competitors Take Advantage.
You also need to know that there are many competitors in the online market. You cannot let them take advantage of this small mistake you make. Try to put forward the best image which surely will increase the sales.
First Impression
When somebody visits your website, a properly edited image will prove to be the first impression. If you disappoint them the very first time, the buyer will never think of coming back.
Use Ghost Mannequin
The clothes you see online, not worn by a model or a mannequin but give the illusion that the cloth is worn by a mannequin. This is what a ghost mannequin is. It has separable parts, which makes sure that you can remove the unnecessary parts of the mannequin when needed.
Why You Need Ghost Mannequin?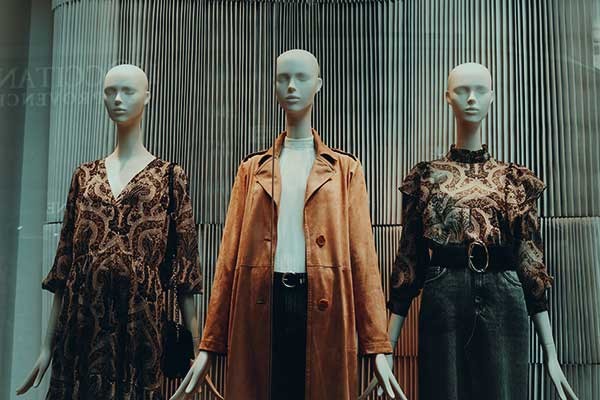 To Standout
Now you would be thinking, why do you need a ghost mannequin? It gives your product a very proficient and professional look which will make it stand out.
To Compete
It will also be able to compete with the immense competition you have in the e-commerce world. Using a ghost mannequin will only highlight the product and nothing else.
To Show True Colours Of The Product
The white background will make the actual color of the cloth pop. It will also reduce the file size as most websites have a limited file size allowed.
To Make It Uploadable On Every Online Platform
Using a ghost mannequin will make it possible for you to upload the product's image on as many e-commerce platforms as possible.
Sell your products at Amazon, eBay, Etsy, AliExpress, NewEgg, Walmart, BestBuy, Facebook, iTunes, Google Play, Pinterest, Tenso.com, Rakuten, Lazada, Taobao, Aliexpress, Tmall, Amazon China, Amazon India
In summary, an online store will get an outsized amount of its sales from repeat buyers. The more you learn about e-commerce, the more you'll see ways to improve your store. You can always learn more, but it's time to take what you already know and put it to work to make your business the best it can be.